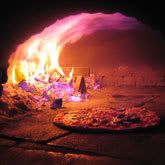 Ok, so there are many reasons a restaurant can be rated as a good one. It may be the taste of the food, the quality of service or both. Two Flat Whites rates the best restaurants in Sydney based on good food & great value for money.
Top of the pops would have to be Cine, located in the heart of 'The Entertainment Quarter' (Formerly Fox Studios). It has long been recognised as one of Sydney's most enjoyable Italian cuisine experiences regularly frequented by a host of celebrities, TV personalities and our nations well loved sporting heroes.
They specialise in contemporary and traditional Italian cuisine at a cost to suit every individual, couple and family. Two Flat Whites regularly eats at Cine Restaurant & Bar & have not a single bad word to say about the establishment. The food is excellent value & is always fresh, the staff are friendly & very efficient.
Here are a few restaurants that have made our list: –
Cine Restaurant & Bar – Italian cuisine at Moore Park
Malabar at Darlinghurst – Indian Restaurant
Bagan Burmese Restaurant at Strathfield
Campos Coffee Cafe at Newtown
Satasia Thai Restaurant at Balmain
Shanghai Night Chinese Restaurant at Ashfield