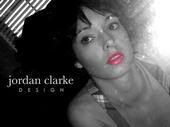 "A person without imagination is like a teabag without hot water – Alan Fletcher". Jordan is the inspiration behind Jordan Clarke Design. Two Flat Whites welcomes Illustrator, artist & graphic designer Jordan for a one on one chin wag.
If you sign an autograph what do you write? And where do you call home?
I think I'd get autographers-block and end up writing an incomprehensible squiggle – but at least I would look kooky and artistic. Home is wherever my imagination is. But if you want to be technical I'm in Sydney.
In your own words, what do you do?
I put all my strange, disconnected thoughts into digital art form. In other words I illustrate.
Childhood Memories:
TV Show – Pinky and the Brain, "What are we doing tonight Brain?…We're going to try to take over the world!".
Hobby – Jumping on my bed until another spring broke and I got in trouble.
Food – Jam donuts. I would eat all the sugary cake around the edges and leave the strawberry jam in the middle till last.
Fear – the dark. I still sleep with the doona wrapped up around my head with my face poking out.
People – the ladies my Mum worked with in a hair salon. I would change for Brownies after school in the stock room and sit on the boxes eating donuts. The girls would always call me "Little Jan" after my Mum, because I look just like her.
Defining moment – in grade 3 (I think) in our school play I had a speaking part. I was so shy normally, but on stage I belted out my line. I've never forgotten the look of surprise on all the teacher's faces.
Schooling memories, chore or cherished?
Early – cherished…elastics during recess, hand-ball at lunch and playing Mums and Dads with everyone. Later – more like a nightmarish chore out of a nineteenth century all girls convent (which is actually not a far stretch).
From the hours of 9am to 5pm, what do you get up too?
If I can, I sit in bed checking emails on my laptop, and then think about getting up and doing some real work. I work till the wee hours, usually illustration and artistic work is saved till last – kind of like my old jam donut routine.
Where can people see your work?
www.jordanclarkedesign.com
There are links to my store with Red Bubble and to my Myspace page. People can also subscribe to the RSS feeds on my Latest News page and on Red Bubble, and of course my blog on myspace.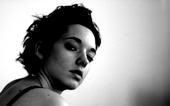 For love or money?
Design for the money. Illustration for the love.
What future endeavors are in the pipeline?
Building up my illustration profile and hopefully getting into designing for the music industry. I've also deluded myself into thinking I can teach myself piano and guitar.
Where do you see yourself in 5 years?
Doing what I love and not worrying about paying the bills. Jetting between London, Hong Kong, Melbourne and Sydney – you know, the usual…
If you could invite 3 people to chat over coffee, who would they be & why?
My grandpa – who I never got to meet. He was a designer as well and probably the only relative I have any creative inheritance from. Cate Blanchett, just the bask in her magnificence. And Tim Burton – who wouldn't? To be in his head for a day would be awesome!
Coffee or Tea?
In my house you have a selection of Peppermint, Roobios or White teas. Me and coffee is a recipe for nervous disaster!