Two Flat Whites sat down over a cold drink with architect Payarm Eskandari. Pay enjoys mixing science with art to create a design that enhances the community as well as sizzling the client. He is one of two partners in the architectural firm Abstract Designs. When Pay gets the chance, he also enjoys going to live music gigs & spending time with family & friends.
If you sign an autograph what do you write? And where do you call home?
I don't sign autographs. Architects are born arrogant with character traits which are only concerned with one's self-admiration, self-centeredness and self-regard, thus I have no desire to sign autographs. Just kidding guys, I honestly can't see anyone asking me for an autograph. I don't actually think anyone in our industry would get asked for autographs, although, you do meet many in the profession that have attitudes and ego's that would rival Tom Cruise or Justin Timberlake in the midst of a brat attack.
I still call Australia HOME!!! Sydney to be exact.
In your own words, what do you do?
In architectural jargon: I aspire to manifest space that is experiential and exclusively human in nature, yet have it evoke, simultaneously, connotations that are almost other-worldly, and which challenge the human realm of its understanding.
In simple terms: I design buildings and try to create nice space
Childhood Memories:
TV Show –
Movies:
1. All Bruce Lee movies cause I thought and kind of still believe I am him.
2. All the Police Academies with Sgt Carey Mahoney in them. They lost the plot after awhile when Michael "I've never been funny cause I make stupid sounds" Winslow took the lead role. They should have given it to Sgt Eugene Tackleberry.
3. Revenge of the Nerds (I loved Louis Skolnick's laugh, Arnold Poindexter's glasses and I just loved everything about Ogre);
Sports:
1. WWF (World Wrestling Federation) cause Hulk Hogan was another hero of mine. Hell I cried as kid when King Kong Bundy splashed him and crushed his ribs 2 weeks prior to the infamous cage match before Wrestlemania 2. Oh yeah, and I had heart palpitations and almost failure for 1/2hr during Wrestlemania 3 when Andre the Giant almost crushed the life out of the Hulkster before Hogan managed to set him up for the big leg drop and make me the happiest kid in the world. Oh and one more reason, my sister and I use to love watching wrestling, was to laugh at the Iron Sheik's Persian accent, cause half my relo's talk like that;
2. Rugby League to watch the mighty Balmain Tigers and to hear the moose and his bias commentary;
Sitcoms:
1. The Cosby Show;
2. Welcome Back Cotter;
3. Different Strokes;
Cartoons:
1. Fat Albert;
2. Smurfs (Cause I wanted Gargamel to eat them all);
3. The Flintstones;
4. He-man;
5. Road Runner (Why couldn't have Coyote just eaten that stupid bird);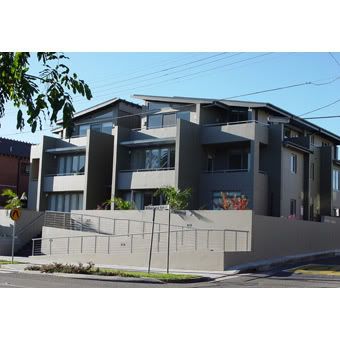 Hobby –
Sport, sport and more sport. I played weekend sports such as Rugby League, Cricket, Touch Football and Tennis growing up, but also represented my school in Basketball. Also did Hapkido for about 3 years cause I wanted to fight just like Bruce;
Food –
Chocolate and Macca's (Big Mac's + Cheeseburgers of course);
Fear –
1. Spiders;
2. Climbing Heights. I had no issue once I was up there; I just hated climbing up trees, ladders, etc. Not much has changed there;
People –
Family and Friends;
Defining moment –
I don't think I can nominate one moment; life is an adventure of opportunities and many moments;
Schooling memories, chore or cherished?
Cherished it. Loved it to bits and sometimes wish life could be so simple again. Cause all you did was play all day with your mates, learn a bit in between and develop different crushes on different chicks on a weekly basis;
From the hours of 9am to 5pm, what do you get up too?
Run my own architectural firm;
Where can people see your work?
It hasn't been updated in like 2yrs, so we are launching the new site at the commencement of the new year.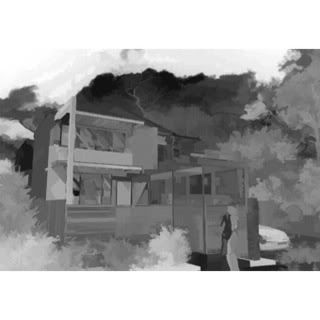 For love or money?
Both. That's just being honest. I love what I do, but I also love the money that's associated with the hard work I put in. No Pain, No Gain. Success only comes to those with desire, drive and hunger;
What future endeavors are in the pipeline?
Hopefully going back to University to do some post graduate research. I completed a Thesis a few years back which was a year's worth of research into a Japanese design theory and it's something I would love to go back to and explore in more depth over time. I have no idea when or how with my current lifestyle, but that's still a long term goal of mine that I have not let go of;
Where do you see yourself in 5 years?
Content with everything life has to offer as in the present;
If you could invite 3 people to chat over coffee, who would they be & why?
1. Michael Franti to speak Music & Politics;
2. John Pawson to speak about Architecture;
3. My future partner in life, thus my eternal best friend;
Coffee or Tea?
Green Tea.
Tags: abstract designs