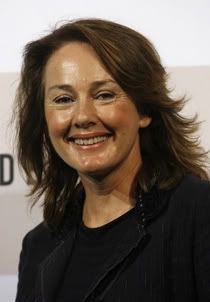 Writer/Director Pene Patrick feels that truth should be at the heart of good Australian cinema.  Her debut film, Playing for Charlie, delves into the life of working-class Melbourne teenager, Tony Hobbs, as he struggles to find a balance between caring for his dependent family, and pursuing a rare opportunity for personal triumph.
An important new voice has emerged in the Australian film industry – one that looks poised to tear apart the current model of chasing the next blockbuster and set about creating a culturally-enriching body of work.
Two Flat Whites chats with Pene Patrick…
TFW:  Playing for Charlie is a humble film but it's very strong in heart.  This is your directorial debut for a feature-length film.  You also wrote the screenplay.  Have you always written from such raw emotional territory?
Pene Patrick:  Well I think I'll always go to the heart of a character.  That's when I most lose interest in a film, when they haven't gone to the heart of a character, and instead they're being used to comment on something.
TFW:  How did you develop your writing?
Well it developed through my acting training which involved a very intense and serious training period in New York.  I was taught to look for the truth of humanity and the truth of the character in a situation.
TFW:  The actor who plays Tony Hobbs, Jared Daperis, resonates on the screen.  He seems an odd choice for the part, but it really pays off.  Was this intentional?
I think I cast him because he's not a stereotype.  I see a lot of stereotypes in Australian films.  He has an international universality about him.  The thing that really excited me is that he has a boy / man quality: a wisdom.  He was an embodiment of everything I was trying to do in the film.
TFW:  I think his performance guides the wonderful score, written by Lisa Gerrard.
Yes her score is a character in the film, that's what I love about it.  She's brought another level to the narrative.  She's come in and given a lovely river for everything to flow.
TFW:  It reminded me of Jane Campion's 'Bright Star' in that respect.
Oh lovely, thank you.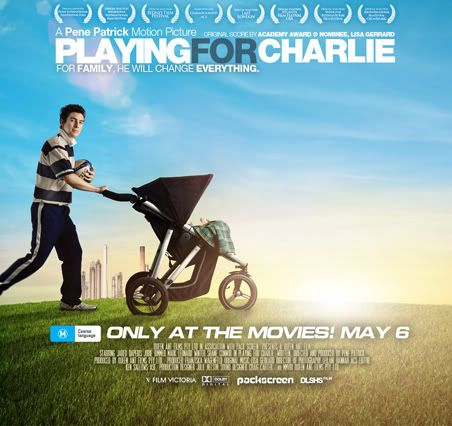 TFW:  Audiences for Playing for Charlie are responding positively to the optimism in the film.  I did too, although I found some elements melancholic, particularly the Thomas Gray poetry whispered at one point; "Full many a flower is born to blush unseen".  I felt this line reflected the fate of many disadvantaged young Australians: kids who don't have the full opportunities to explore their talents.
Yes that was the core note from which the film sprung from.  But I also want the audience to see that it's not always the case and that it is possible to move forward.  Tony is so certain and has a solid rock faith which I attribute to his upbringing and his relationship with his father.  These are good elements in this boy from a working-class background.  It's actually a very positive statement about working-class values, so it's very uplifting in that way.
TFW:  Producer Jan Chapman recently encouraged Australian film-makers to be "courageous and challenging," and to "keep an Australian national spirit whilst appealing to an international audience."  Do you agree with her?
Yes, and I think the issues in Playing for Charlie are universal.  It transcends race, class, and spirituality.  Tony's boy to man journey is everyone's journey.  It's such a crucial time, the boy to man phase.  Playing for Charlie is about the struggle to protect that which is really vulnerable in us – whether that is our sex, or our race, or our art.
TFW:  Do you think films can make a difference?
Yes they get the issues out there.  Playing for Charlie explores the difficulties relating to young carers.  Since the film opened we have had a letter from the Minister for Health's office – two years ago they provided a lot more resources and money to aid young carers.  Radio National has done a program on young carers.  There are thousands of people in Tony Hobbs' situation in Australia so it's important to tell these honest stories and bring greater awareness.
Playing for Charlie is in limited theatrical release at the Cinema Nova in Carlton, Melbourne.
Interview by Ryan Nance.
Tags: australian cinema, australian film, Film, Pene Patrick, Playing for Charlie, ryan nance