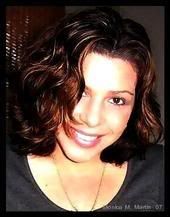 Award winning author Monica M Martin recently caught up with Two Flat Whites to have a chat. Monica is a proud mum. Monica published her first novel in 2003 & has since gone on to write several #1 bestsellers, been nominated for two CAPA awards for historical works & is a 2007 EPPIE Award finalist.
If you sign an autograph what do you write? And where do you call home?
Depends… could be something personal or simply, 'Enjoy the read!' Monica M. Martin. I live on the beautiful Sunshine Coast, QLD.
In your own words, what do you do?
I'm an author, I write historical, contemporary, fantasy and paranormal romance works – sensual, erotic and erotica. I also write sensual, erotic and mainstream poetry.
I've written several #1 bestsellers, been nominated for CAPA awards for historical works Isabella's Desire and Lucinda's Contract. I am a 2007 EPPIE Award finalist– in the Erotic Romance Fantasy/Paranormal category- Immortality's Caress book 2: Eloise's Awakening.
Childhood Memories:
TV Show – The Wombles, Wonder Woman, Are You being Served?, Get Smart, Sale of the Century, cricket, Sixty Minutes and Neighbours. The still watch Neighbours today.
Hobby – Dancing, horse riding and sketching. I was a tomboy.
Food – I loved cream buns, lamingtons and cheese tarts. I loathed vegetables.
Fear – Being struck by lightening simply terrified me.
People – My family and friends were, and still are, everything to me.
Defining moment – Childhood: The death of my mother. Adulthood: The birth of my son and my first book contract.
Schooling memories, chore or cherished?
Chore: I simply loathed school.
From the hours of 9am to 5pm, what do you get up too?
After I've tidied up and packed my son off to school, I work. I sort my mail and then get on with researching, plotting and or writing– depending on where I'm at with that particular work. Four p.m. it's back to being a parent… I get back to work after nine most weeknights.
Where can people see your work?
Monica M. Martin http://www.monicammartin.com/Monica_M_martin_All_Books.html
Join me on MySpace: http://www.myspace.com/monicammartin
Read my blog here: http://www.monicammartin.blogspot.com
Join my online 'mailing list' here http://groups.yahoo.com/group/Monica_M_Martin/.
For love or money?
Both.
What future endeavours are in the pipeline?
Immortality's Caress – erotic historical vampire series
Book 4: 'Jamal' The Gifted One, set in Cairo, 1800s
Book 5: 'Lucien' The Dark One, set in Victorian England
Book 6: 'Michael' The Sacred One, set in New York, 1920s
Also, watch for the first of my mainstream suspense works late 2008.
Where do you see yourself in 5 years?
Hmm… I see myself as a well-established author with an international best seller or two. Fingers crossed. 😉
If you could invite 3 people to chat over coffee, who would they be & why?
Jane Austen, Patricia Cornwell and Stephen King. We'd discuss the craft of writing, of course. 😉
Coffee or Tea?
Coffee! Gloria Jean's 'skinny latte' is my favourite. I fancy blackcurrant or lemon iced tea during the warmer months. I drink iced coffee, too.