Two Flat Whites recently interviewed talented writer & up & coming photographer Jade Kettle. Jade works full time in public relations for a disability group and edits/runs loop magazine in Townsville. On top of this, Jade also finds time to be part-time photographer for a local gig venue and writes freelance for Jmag, Girlfriend, Cleo, With the band, Faster Louder, City Life, Style mag and others. Not bad for a part time journalist from regional North Queensland!
If you sign an autograph what do you write? And where do you call home?
Well I suppose if I was asked to sign an autograph, I'd probably have to sign my maiden name (Kennedy) as that's the one I usually use when I write. Actually, that would take some getting used to again because I've only just gotten used to using my married name!
Home is, and always has been, Townsville, North Queensland. My husband and I bought a house here a couple of years ago, so I doubt we'll be moving anywhere in a hurry!
In your own words, what do you do?
Anything creative! I love music but I've no talent for it, so I stick to what I'm good at, which is writing and (more recently) photography. I absolutely love it, I think music has a universal quality to it which 'speaks' to everyone on some level. Working with people with disabilities, I've realized that you don't even need to be able to hear music to enjoy it. I've seen people in wheelchairs move to a beat they can only feel through vibrations, it's pretty incredible. Not that I don't write about other subjects, of course, but I have a real soft spot for music. I also manage a ska band and organize music events, just to drive the music point home…
Childhood Memories:
TV Show – Sooty and Sweep, Punky Brewster, H.R. Pufnstuff and The Wombles were favourites.
Hobby – I loved swimming and jumping on the trampoline, making play-doh and often, when I was very young, pretended I was Don Burke interviewing imaginary people in the garden!
Food – My nana's chocolate fudge was, without a doubt, my favorite childhood food. It was so buttery and crumbly, yum! I wish I knew how to make it myself now. I also liked junior burgers from McDonald's (no cheese, no pickles) and margarita pizzas. Now I can't stand either!
Fear – I was afraid of the dark. I was also terrified of thunderstorms until I was about 12.
People – My cousin, my nana and my mum all had starring roles in my childhood. I will also always remember my English teachers from about grade four onwards – I think every one of them said, at one point or another, "One day I'll be buying one of your books." I think that gave me a lot of confidence I needed in my writing.
Defining moment – The first time an English teacher told me she couldn't wait to read one of my books one day!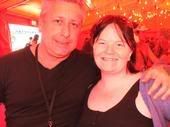 Schooling memories, chore or cherished?
Generally cherished, school was pretty easy for me. I went to a very small, private Christian school in primary and went on to win a scholarship to the local Grammar school in year eight. I was only ever in trouble once – in grade 12 my friends and I were caught going back into the school grounds after the second bell for class with bags of McDonald's in hand. The vice-principal told us to be in his office the next morning after form, at which point he told us he was very disappointed and didn't want to catch us doing it again. Let's just say he didn't catch us…
From the hours of 9am to 5pm, what do you get up to?
At the moment, between the hours of 9am to 5pm I work as the Public Relations Officer for a not-for-profit organization that supports adults with physical, intellectual and psychiatric disabilities. It means I sometimes have to skip lunch breaks so I can do phone interviews during work time, but it generally works well. I love that I get to know and interact with the clients every day, at events or when they come into the office. That's what makes the job worthwhile.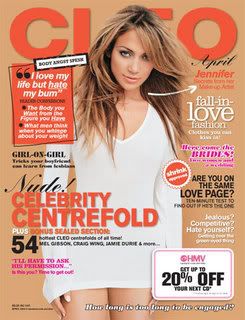 Where can people see your work?
At the moment, it's all over the place! I'm the Editor-in-Chief of LOOP Magazine Townsville, which is a monthly youth mag published through the local daily newspaper. It's an initiative of Lead On Australia, who give young people aged 25 and under real-life opportunities to engage with their communities (like writing, designing and editing a monthly mag!).
I've also been asked to edit/contribute to an exciting local music mag to be launched in November. Those in North Queensland can see my work in City Life and Style magazines, or occasionally I have a news piece in the Townsville Bulletin. I'm now a regular contributor to http://www.cleo.com.au/, in the Culture Club section, and, since I met the Online Ed at Splendour in the Grass, http://www.girlfriend.com.au/. I also write music interviews and reviews for I'm With the Band (http://www.withtheband.com.au/) and Faster Louder (http://www.fasterlouder.com.au/).
And I've just had my first piece published in jmag, a page about touring in regional areas, which is on news stands now. Some national exposure has been really fantastic, and I hope to get more of it! Until I set up my own web site I can be found at www.myspace.com/jadielemonadie. I try to update writing and photography samples fairly regularly.
For love or money?
Well I have to say for love, because I don't get paid for a lot of the writing I'm doing! I really enjoy getting to meet new people and getting to experience things I never would if I wasn't a writer or photographer, so love wins over in the end.
What future endeavors are in the pipeline?
Well, I would really like to build up the paid freelance work to the point where I could bring in enough of an income to look at having children. At the moment I work 40 hours a week and spend an additional 10-35 hours writing, interviewing, editing, photographing, etc. which is getting to the point of crazy. Other than trying to build "jdk media" into something self-sufficient, I guess being commissioned a piece for Rolling Stone is an endeavor I'd like to achieve very soon! I'm also doing the Cairns to Rockhampton run with the Silverchair/Powderfinger Across the Great Divide tour next month to take photos, which is very exciting! Definitely hope to get into more band photography.
Where do you see yourself in 5 years?
With jdk media up and running full-time, doing freelance media, marketing and management for people in North Queensland and beyond, and possibly one or two rug rats under foot.
If you could invite 3 people to chat over coffee, who would they be & why?
Daniel Johns, because he writes some amazing and strange song lyrics (my favorite is, "you brighten my life like a polystyrene hat") and compositions, and I'd really like to get inside his brain a little. Mia Tyler, because I think she's an amazing inspiration to women everywhere who don't fit the stereotypical "skinny model" mold. And Ross Noble, because I find him absolutely hysterical, and again, would love to know exactly what goes on inside that head of his!
Coffee or Tea?
I enjoy both. Latte with a shot of vanilla, or iced coffee (made with real coffee); strong, sweet, hot black tea or iced green tea laced with lemon… mmm.