Warwick Thornton loves the nervousness and adrenaline in putting together a film. Warwick has won a number of awards including Best Emerging Talent; he also won Best Short Film at the 2007 Inside Film (IF) awards in Queensland as well as the 2008 Best Short Film award at the prestigious Berlin International Film festival for his short film 'Nana'. Warwick Thornton is currently preparing for his first feature film to hit the big screen, Samson and Delilah which features in cinemas around the country on the 7th May 2009.
Where did you grow up & where do you hang your hat?
Alice Springs
In your own words, what do you do?
Work to fill my fridge.
Where did you learn your craft?
On the job at CAAMA in Alice Springs. Then studied Cinematography at AFTRS in Sydney.
Who inspires you?
Inspiring people.
Childhood Memories:
TV Show – Captain Harlock, Astro Boy
Hobby – Moto cross desert racing
Food – Soya chicken
Fear – High places. Low places.
People – Drunks & dope heads.
Defining moment – Realising I can do whatever the fuck I want.
Schooling memories, chore or cherished?
Chore: Evil teachers
Cherish: Angel teachers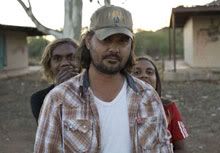 Where is the most beautiful place in Australia you have visited?
Coober Pedy
From the hours of 9am to 5pm, what do you get up too?
Get up, have a coffee, take my daughter to school. Work a bit, make lunch, wander 'round. Work a bit more, sometimes. Pick my daughter up from school.

You seem to have a passion in making movies about your community & sharing this on the big screen. What messages do you want people to digest?
No messages – just that we all belong on the same planet and should look out for each other.
Love is the most important thing. And survival. It was really important in Samson & Delilah that they survived through their love for each other and that they saved themselves and solved their own problems.
Who are your favourite film personalities? And is there anyone we should keep a look out for in Australia?
I don't really have favourite film personalities. The little girl in My Year Without Sex is pretty cool.
Where can people see your work?
In cinemas from May 7th – Samson & Delilah.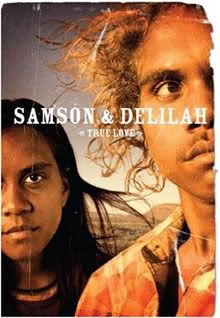 For love or money?
I love money.
What future endeavors are in the pipeline?
Breath, eat, drink.
Shooting and directing a doco series Art & Soul about Aboriginal art with Hetti Perkins.
Where do you see yourself in 5 years?
Alive, happy, older.
If you could invite 3 people to chat over coffee, who would they be & why?
My wife Beck, daughter Luka and producer Kath and all their split personalities.
Coffee or Tea?
Bushells Leaf Tea, two white sugars and powdered milk.
You can also check out our film reviews written by two of our young writers.
Samson & Delilah – Film Review by Hayley Van Es
Samson & Delilah – Film Review by Ryan Nance
Tags: australian film, film interview, nana, Samson & Delilah, Warwick Thornton