Jake Nicolson talks food with Two Flat Whites. Jake is a promising young chef & was recently crowned the 2008 Lexus Young Chef of the Year & People's Choice winner. He currently works at Circa, the Prince in Melbourne as a Sous Chef. Jake is a greenie at heart, always considers the environment with his choice of ingredients & flavours. He even shares one of his scrumptious recipes with us.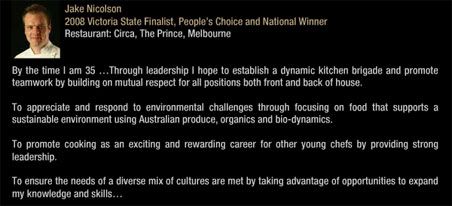 Where did you grow up & where do you hang your hat?
I grew up in Warrnambool and now reside in North Melbourne.

In your own words, what do you do?
I am currently Sous Chef at Circa, the Prince. In the kitchen I spend my time driving the kitchen brigade into getting the best out of the produce and developing their skills as chefs.  I work together with the head chef in menu development and in sourcing top quality and new produce for the restaurant.
What inspired you to become a chef?
My grandmother always puts on a great spread when we visit her and I have great memories of her fresh scones served with jam and cream.  From a very young age I was always intrigued about what made the sponge rise and it started from there.  I wanted to be able to make people happy and I knew I could achieve this by preparing food people love.
What is your favourite meal?
I once dined at Le Gavroche in London which was one of my most memorable meals, it cost me 395 pound which was two weeks of my pay.
My favourite meal would definitely be Christmas lunch with my family.  If I am lucky enough to not be working, it is always a feast of many delights. Miniature turkey and cranberry pies, crayfish potato and cucumber salad, roasted venison with elderberry glaze, roasted pork with cherries and sauerkraut, smoked ocean trout, dill mayonnaise and shaved fennel, summer berry trifle, plum puddings (with coins in) and brandy custard, and of course mince pies.  My brother Aidan, sister Mia and I can always be found at the fridge picking at the leftovers on Boxing Day, making roast pork and cranberry sandwiches.

Name three (3) restaurants you dine at?
Gingerboy, Melbourne C.B.D
Lakehouse, Daylesford
Merrijig Inn, Port Fairy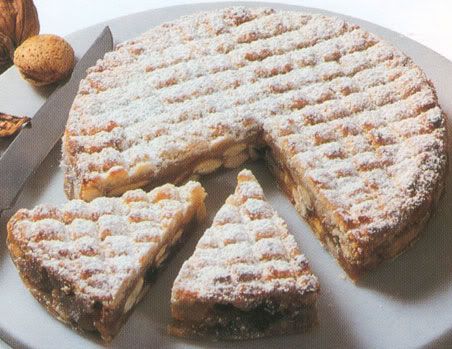 Can you share a recipe with our readers?
Siena cake
This flat fruit and nut cake originates from Siena, in Tuscany, Italy.  It was traditionally served at Christmas and tastes like a cross between candy, fruit and honey cake.  It's great with a cup of tea or wrapped as a gift.
Makes 3 tins approximately 20cm
Hazelnuts     200g
Almonds       200g
Plain flour   140g
Coco powder    70g
Candied peel  200g
Glace cherries (rough chopped) 100g
Cinnamon powder 1 tsp
Mixed spice     1 tsp
Honey         200g
Caster sugar  270g
Icing sugar   for dusting
Pre heat the oven to 130c and line the cake tins with baking paper.
Place all the dry ingredients in a large mixing bowl.  Place the honey and sugar in a pot and boil until 115c, then pour into the dry ingredients whilst mixing.  Bake for 2 hours.  Allow to cool then turn out, dust with icing sugar and cut into wedges.

Childhood Memories:

TV Show – Knight Rider, Airwolf

Hobby –  Snorkeling

Food –  Golden syrup dumplings
Fear –  Santa, who was this man sneaking into my house?

People –  My school teachers and baby sitters who somehow steered my in the right direction
Defining moment – I told dad I would help him wash his car, he found me hosing his mini out on the inside.  I had to stay inside and help mum in the kitchen from then on.
Schooling memories, chore or cherished?
I was one of the only boys in the home economics class. The other boys would finish metal work and chase me to try and get to my cakes. I was laughing when they realised actually I had all the nice girls in my classes.

Where is the most beautiful place in Australia you have visited?
Last time I had a chance to slip in a holiday I went to Fraser Island, just the beauty of the place was enough to rejuvenate me and make me feel like I was on a real holiday.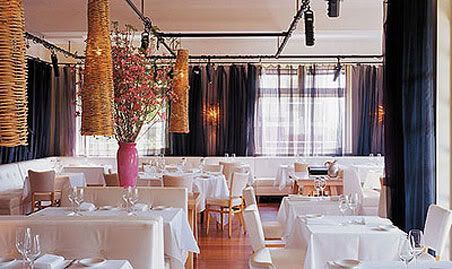 From the hours of 9am to 5pm, what do you get up too?
During the working week I am in the kitchen working with the team preparing the day's menu.  All sorts of things pop up in the kitchen that needs to be dealt with on a day to day basis.  I take calls from suppliers, read reviews, check food costings, research current trends and new produce, health and safety issues, staff issues and ensuring the team gets as much out of the kitchen as they put in. At circa we take some time out as a team at about 3pm to sit together, eat some lunch and discuss the day's plan of attack. By 5pm the stoves are roaring hot and we await those orders to start rolling in.
Where can people see your work?
Circa, the Prince, 2 Acland Street, St Kilda in Melbourne.
For love or money?
When I started out all that mattered was getting into that kitchen and putting my head down, money was just a bonus if it came.  Most kitchens wouldn't pay when you first showed up with your knives, I knew if I worked hard enough I could earn my keep. I love my work but I won't lie and say I'd do it all for free.  I cook my mum dinner because I love to, but if I didn't get paid I wouldn't have any knives.
What future endeavours are in the pipeline?
I am really looking forward to 2009 at circa since my long time friend and colleague Lee Wright has been appointed head pastry chef  with us.  Lee and I started working together back in 1997 at the Lakehouse in Daylesford where our dreams of a running a kitchen together began brewing.  Together we travelled to Europe to expand our skills, eleven years down the track times have changed but our intentions remain the same.
As the winner of the Lexus appetite for excellence young chef of the year, I will be representing Australia in the San Pellegrino cooking world cup mid next year – an opportunity I am really looking forward to. I will travel to London to work at restaurant Tom Aiken (2 Michelin stars), visit the Tsukiji fish markets in Tokyo and travel the French wine region of Champagne.

Where do you see yourself in 5 years?
I hope to establish a dynamic kitchen brigade in a restaurant that focuses on food that supports a sustainable environment using Australian produce, organics and bio-dynamics.
If you could invite 3 people to chat over coffee, who would they be & why?
Marco Pierre White has had a global influence on the industry acting as mentor to many prominent chefs in Europe and here in Australia.  For his accomplishment both in and out of the kitchen and for his huge contribution to the food service industry.
Ben Shewry for his natural talent and style with his food, he has a tremendous drive and gives it everything he's got.  He has a big heart for what he does in discovering new ways, wild produce and methods to use in his kitchen.  Ben sees his achievements in the industry so far only as stepping stone for a much bigger picture.  He is a chef that is most certainly going places and a genuine all round top bloke.
Alice Waters are one of Americas best known chefs; she is an advocate for produce that is local, fresh and sustainable to the environment.  She promotes local farmers using only seasonal produce on her menu.  She is the recipient of countless awards including the James Beard best chef in America.  Her love and passion for food and the environment is inspirational and I would love to have a chat with her over a cuppa.
Coffee or Tea?
I drink English breakfast Tea, and I love Jasmine Tea ice-cream.
Tags: 2008 Lexus Young Chef of the Year, Alice Waters, australian interview, Ben Shewry, chef, Circa, Circa the Prince, food, Gingerboy, Jake Nicolson, Jake Nicolson talks food with Two Flat Whites, Lakehouse Daylesford, Le Gavroche, Marco Pierre White, Melbourne, Merrijig Inn Port Fairy, Siena cake recipe, the Prince, Two Flat Whites, young chef