Andy Bull talks with Two Flat Whites. It has been an exciting twelve months for the 23 year old singer, songwriter and piano player who began his musical life as a young child playing on the parlour piano and pump organ his keyboard enthusiast father had collected through his travels in the 1970s.
From playing club shows to his hometown crowd in Sydney, signing to Island Records Australia, recording at New York's legendary Electric Lady Studios and Sydney's 301 Studios, to touring the country with Little Red and The Holidays. 2008 has been the year where people have had the pleasure to discover the talent and voice of Andy Bull.
Now as Andy is set to release his debut single "Small Town Girl" on September 27, a song with the rare traits of a true modern classic, people will come closer to answering the question "where does that voice come from?" Click HERE to watch the video of "Small Town Girl".
Taking his band and a taste of what's to come from his debut album, set for release early next year, Andy Bull hits the road for his first headlining tour.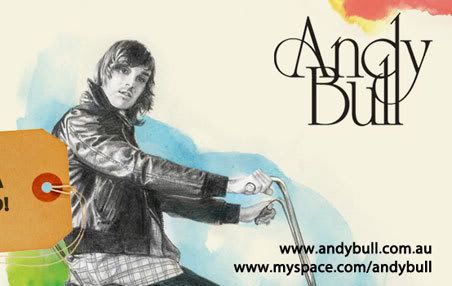 Where did you grow up & where do you hang your hat?
I grew up in the suburbs about an hour north of Sydney. I had a beautiful garden and plenty of space to explore! Nowadays I live in Bondi, which is getting more and more beautiful now that the earth is slowly tilting and summer is creeping in again.
In your own words, what do you do?
I learn. Creative development and personal development are parallel processes. I am fortunate in that, through music, I get a chance to express my personal discoveries as they come. I think that everybody needs to be able to express that journey somehow, and I am just lucky that I have music to help me do it.
Where did you learn your craft?
Firstly my dad, then my piano teacher Mrs Smith, then listening to a thousand different records and trying to figure out how to make those sounds, then many hours writing in my back room, then playing with other musicians like my friend and producer Tony Buchen, then playing live!! Still learning though.
Who inspires you?
People who work hard to make things work out. People who say "yes we can do that- lets work out how"… I am inspired by people who walk the talk!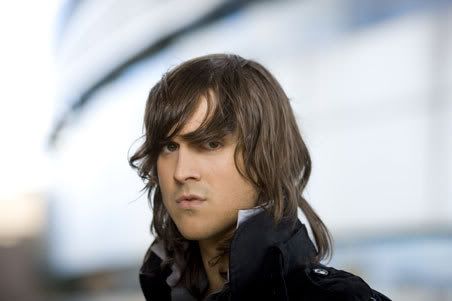 Childhood Memories:
TV Show – Sesame Street… I'm sure every musician says this… it's just that every kid new it was the place to be. The music!! So much fun. My girlfriend's niece watches this show, and I still love to sit and watch it with her too.
Hobby –  Drawing. Looooove to draw. Ever since I was a kid.
Food – Kangaroo… high in protein, low in fat, rich in Omega 3, 6 and 9… echo friendly and cheaper than beef too!!
Fear – Being misunderstood.
People – They're everywhere, but who are they, and where are they going?
Defining moment – they're happening weekly at the moment…
Schooling memories, chore or cherished?
Equal parts. I'm glad I had the structure. Everybody needs to learn how to deal with a big social system (because so long as there are people, there will be systems), how to stay afloat within it, and how to fit in and stand out when the time is right… Plus, the big bad world is just like one big high school. If you can survive high school, you're off to a good start.
Where is the most beautiful place in Australia you have visited?
When I was a kid, dad took me to Uluru. Standing on top was breathtaking. Australia is another planet in some ways. It felt like I was standing on the surface of Mars; beautiful and fearsome all at once.
From the hours of 9am to 5pm, what do you get up too?
I used to work two jobs and go to university. I did film studies, which I really miss. It was a dream course. Took so much discipline to fit it all in and make an album too. But that all changed at the beginning of this year. Nowadays, everything is different!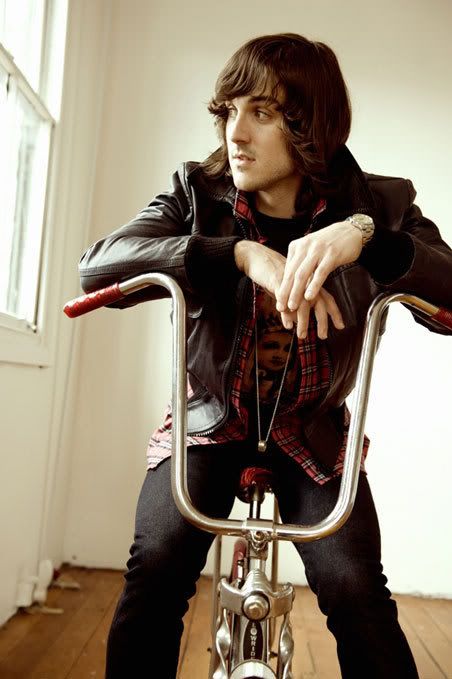 Where can people see you perform?
I'll be on tour around Australia in October. It'll be my first national headlining tour. Just came off a really wonderful national tour with Little Red. Can't wait to hit the road again.
For love or money?
It's a great TV show, if you've ever been into Antiques. Seriously though, if I say love, I seem fulsome and earnest, but if I say money, I look either sarcastic or a prick. Don't paint me into that corner!
What future endeavors are in the pipeline?
Short term, my girlfriend just had her wisdom teeth out, so after this I'm taking her soup.
Where do you see yourself in 5 years?
Too soon for that, man, too soon!
If you could invite 3 people to chat over coffee, who would they be & why?
The ghost of Christmas past, present, and future. I wanna see the bigger picture!
Coffee or Tea?
Coffee, any time, any how.
In conjunction with Universal Music, Two Flat Whites is giving away a free Andy Bull song. The track is called 'Young Man'. Simply click on this link.
Tags: andy bull, andy bull tour, australian music, interview, music interview, piano, songwriter, Two Flat Whites, universal music