Jennifer Barton, Founder of the ethical lifestyle website Social Change Room is launching her very first markets on the 11th of Decemeber, and we thought what a great time to ask her a few unethical questions on the eve of this event.
If you sign an autograph what do you write? And where do you call home?
No need for autographs in my profession. I do like to write little notes of encouragement and gratitude to my friends when they enter my thoughts. I believe love is felt most when it's unexpected.
 
Camperdown is home for now. I identify strongly with the culture and unique characters of Sydney's Inner West. That said, Sydney's stunning beaches will always beckon me and my bikini on a sunny, Summer Sunday. I still hold a romantic flame for London though… I've a beautiful second family over there.
In your own words, what do you do?
I'm the founder of ethical lifestyle website, www.socialchangeroom.com. Myself and other gifted writers extract interesting information about ethical issues from the experts, and then relay it in ways that the everyday Gen X to Y can follow and actually enjoy reading. We put a personal, cheeky and light-hearted spin on our stories to entertain today's youth and not overwhelmed them with doom and gloom accounts of the state of the planet, which generally causes inaction.
We're also about to launch our first ethical fashion market in Sydney this December! Social Change Room followers have been invited to sell their unwanted wardrobe, saving it from our ever-growing landfill, and attendees will help raise clothing donations for our charities, Vinnies and WAGEC, a women's refuge in Surry Hills. We've also extended the invitation to up-and-coming ethical fashion designers who would like a chance to sell their lines to a receptive audience.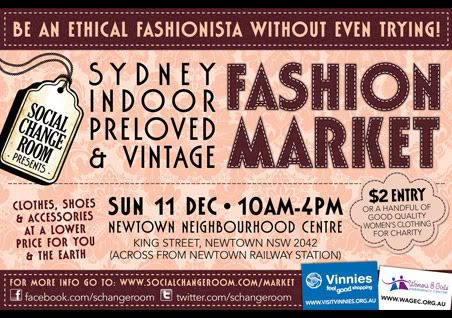 Childhood Memories:

TV Show –
1. Mork and Mindy
2. Monkey Magic
3. Family Ties
Movies:
1. Never Ending Story
2. The Princess Bride
3. Gremlins
4. Ferris Bueller's Day Off
Sports:
I was a sporty little thing at school – Swimming, athetics, soccer, touch football & netball. I'm a Bikram girl now, and a passionate pedestrian.
Cartoons:
1. The Mysterious Cities of Gold
2. Ulysses 31
3. Dungeons & Dragons
4. Voltron (I was the pink princess)
Hobbies –
Music runs in my family and has always been a constant creative outlet for me. Most recently, I was a lead singer for a band in London, and now I continue to compose tunes with friends here in Sydney. For me, a night of belting out tunes with mates is better than any therapy session with Dr. Phil… It instantly cures all that ails me.

Food –
Love Japanese cuisine, home-cooked Italian (I'm not too shabby a cook) and anything spicy! Can't go a day without my summer fruits and yogurt concoction with RioLife acai berry antioxidant goodness.
Fears –
None.
People –
People are my greatest love. I care for those in my life deeply and they fascinate me to no end! Family, friends and strangers alike, just seem to have the most perfect timing, plonking a jumping castle beneath my feet when it looks like I'm about to fall on my arse.
Defining moment
In the last 18 months it feels like I've absorbed about 2 decades worth of learning. I'm being redefined by new moments every week.
Schooling memories, chore or cherished?
Schooling memories… Hmmm… I'll just say I was shy and a bit of a nerd (oratory and debate team), and that occasionally made my school years a tad challenging.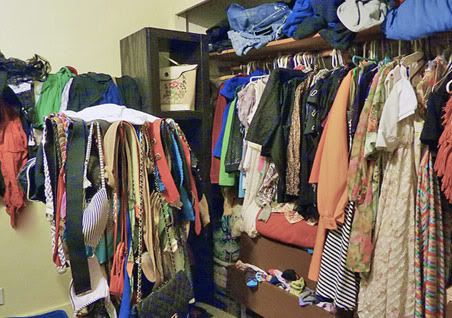 From the hours of 9am to 5pm, what do you get up too?
I'm a senior graphic designer and studio manager for a marketing company that services the music industry.
Where can people see your work?
Billboards, press ads and all over the web… If you've bought a ticket to a concert in Australia over the last 12 months, chances are you've seen some artwork that I've put my hand to.

For love or money?
Financial success would be a great thing for Social Change Room, to become a shinning example that ethical companies can be impressively profitable. Perhaps it would prompt more entrepreneurs to follow in my vintage-heeled footsteps? But like Color Me Badd, I do it All For Love… Besides, money most likely follows people because of that.
What future endeavors are in the pipeline?
We're currently researching the possibility of setting up an ethical fashion store online, kind of like an ethical ASOS. We're hoping that Social Change Room can remove the 'hippy' stigma from ethical fashion and show women how to purchase clothing conveniently, with a conscience and without compromising style.
Where do you see yourself in 5 years?
Helping to inspire people to achieve exceptional personal successes and motivating others to accomplish great things – A Tony Robbins with tits! (and heels and stylish, ethical dresses).
If you could invite 3 people to chat over coffee, who would they be & why?
1. Eckhart Tolle – I'm increasingly curious about the human race and spirituality, ET is one of the most influential spiritual figures in the world. No brainer.
2. Richard Branson – Business advice and a vague hope that he'll invite me to stay on his lil' Caribbean island.
3. Tom Waits – Screw coffee and a chat, we'll share a rich merlot and belt out some tunes.
Coffee or Tea?
AM: Espresso PM: Peppermint Tea