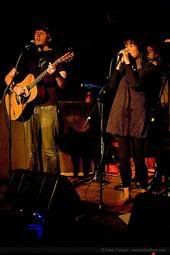 Two Flat Whites catch up with Pete from Melbourne Band 'Owls of the Swamp' who recently launched their debut album 'Smoky Bay'. Full of haunting melodies and beautiful breathy vocals, this album was inspired by a six-week tour of Iceland in 2006, the songs off Smoky Bay document a personal transition from midnight to dawn whilst telling stories of his encounters with mystics, shamans, glacial waterfalls and devil graves.
If you sign an autograph what do you write? And where do you call home?
Hmmm, regarding the autograph signing I generally try to include the person's name, and if I don't know the person that well I'll write something simple but meaningful like 'love, light & peace', all energies that the world needs a lot right now. Then I'll scribble my three music power symbols (a steering wheel, a cross surrounded by energy beams and a treble clef). That's a lot like my universal spiritual signature with its own idiosyncratic energy, and each power symbol has a long story behind its origin. Currently, my external home is in Collingwood but I prefer to think of home as a place of security, comfort and strength within one's infinite self. I suppose if I were to go a little further esoterically speaking, I'd call home the eternal ocean to which all the diverse rivers of life return.
In your own words, what do you do?
I dabble! I'm part time musician, academic and business analyst. I find it difficult to stick to any one task or project full-time. But at this stage of my life my musical pursuits are definitely most important to me, there's something so intrinsically and extrinsically satisfying about working directly with vibrations and frequencies. It's something that I feel I'm really meant to be focusing on in my life at this stage while I still have the energy and ambition of mid 20's youth. But more generally speaking I try to find the heart, soul & spirit in everything that comes along in life whether it is art, or business or even meeting new people for the first time.
Childhood Memories:
TV Show – My favourite kids show was hands down the Lost Cities of Gold with Esteban and his golden condor. Astro Boy, Voltron, You Can't Do That on Television, Super Ted and Bananaman were also treasured staples for periods on couches with packs of light & tangy 'lite' chips.
Hobby – I suppose I would still call music my main hobby, pretty much 90% of my spare time goes into writing, performing, promoting and booking. Living in Collingwood allows me opportunities to duck out of the house to explore bookshops, second hand markets, cafes and anything of local cultural interest.
Food – Oats for breakfast. Apples & bananas for morning snack. Wholemeal noodles with beans & tomato sauce for lunch. Nuts for snacking. And $6 dinners at the Rochester Hotel!
Fear – The antithesis of love!
People – Ah people, the ultimate expression of the eternal self. A particular spiritual belief system that has resonated with me is everything in the universe is inherently connected, interdependent. God is all around, our selves included. Everyone we meet is essentially a fragment of our self. When you can see yourself in everybody and everybody in yourself it changes the way you think and behave about social relations. I am continually amazed and inspired by my beautiful network of friends from all around the world.
Defining moment – The last defining moment was when I sang publicly for the first time at an open mic night around a year and a half ago. I was utterly nervous, my lungs and throat felt constricted, and I sung terribly. But it was such a big personal step and now having developed my confidence as an artist and having played hundreds of shows singing in front of audiences is one of my most cherished experiences. The biggest defining moment of my life, and an incredibly personal one, was the climax of my spiritual awakening (just after I had turned 21) when I had a life-changing vision in my dream in which I was blessed enough to catch a glimpse of eternity and the origin of all things.
Schooling memories, chore or cherished?
Both! One the one hand the school I went to was an aristocratic all-boys school which was good for academic development but somewhat closed to the 'real world'. However, there was a wonderful music department which allowed me to practice and perform music almost everyday of the school week. The tuck shop wasn't bad either…
From the hours of 9am to 5pm, what do you get up too?
Every day is different. Sometimes I go into the city for my part-time business analyst job. Other days I immerse myself in interesting research projects for my old university. Other days I work on promoting my music project 'owls of the swamp'. There is never a day when there is nothing to do and I thrive in variety and diversity in the things that I do. I love doing new things for the first time.
Where can people see you perform?
They can see me perform every Tuesday in September at the Wesley Anne (High St, Northcote) as part of the Darebin Music Feast. I'll also be performing on Wednesday October 10th at Manchester Lane in the city and on Saturday 20th October at the Empress.
For love or money?
Love.
What future endeavors are in the pipeline?
I'm quite fascinated by conceptual projects at the moment. My last album was a conceptual record about my experiences in Iceland, and the long and difficult transition from midnight to dawn. I'd like to do another conceptual record and am contemplating writing one about death, but from a positive angle. Everything in the universe is subject to change, and death is celebrated in many cultures around the world as a beautiful transition into the next stage of being. I'd like to express my spirituality further in my music. A video clip is also in the works, something else I haven't done before. As far as performing goes I'm booking a national tour in February to promote the album and a month tour in mid 2008 to Germany and Iceland.
Where do you see yourself in 5 years?
A content and self-actualised human being.
If you could invite 3 people to chat over coffee, who would they be & why?
Hmmmm. Firstly, Alice Coltrane. She's an incredible musician (wife of John Coltrane) who revolutionised the use of harp in jazz music. What I admire about her the most is how she was able to integrate her spiritual being with her music. I'd like to learn that from her and the sacred art of letting go. Secondly, Nick Drake. He wrote such beautiful music but from what I understand he was such a fearful and insecure human. Apparently he could go for days without speaking to anybody, suffered from severe depression and considered himself a 'soul without a footprint'. I would love the opportunity to sit down and hear his thoughts about the world to try and reconcile his personality with his earth-shatteringly beautiful music. And thirdly, my grandfather. I only met him once as a child before he passed away. He was an incredibly creative and artistic person, but apparently was also quite a difficult human, I would love to hear his thoughts on art, love, life and the world.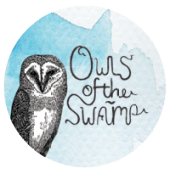 Coffee or Tea?
Ordinarily I would reply coffee coffee coffee! I've been drinking copious amounts since I wrote my honours thesis a few years ago. But a reiki therapist recently told me if I kept drinking that much coffee my heart and central nervous system wouldn't be in such a good state. So let's say one strong cup of coffee to wake up, and tea afterwards to keep going on the path toward health and longevity.