Two Flat Whites sat down with singer/ songwriter Eleanor Dunlop. Eleanor just released her debut EP 'Prime' which is a combination of songs written from the perspective of late teenage angst and early adult convictions. Whilst the lyrics reflect the thoughts and ideas of a young woman still finding her place in the world, the music echoes Dunlop's early classical training and owes much to composers such as Bach, Beethoven and Litsz.
If you sign an autograph what do you write? And where do you call home?
I haven't signed an autograph! But if I was to sign one I would just sign my name. Sydney is my home; I currently live either in Seaforth or Surry Hills.
In your own words, what do you do?
I write songs, perform and try to entertain people.
Back in the day, Eleanor began to believe that music might be a viable career and while she continued with her academic studies, she began to think seriously about how to make this happen. She took some singing lessons, a short jazz singing course and made some home recordings.
Realising that she loved performing for a real live audience and taking her cue from modern piano-based singer-songwriters such as Fiona Apple, Regina Spektor and Tori Amos as well as bands such as Coldplay and Bird and the Bee, she wrote her first songs. After recording them at home and posting them on her myspace page, the level of positive feedback was sufficient to encourage her to keep writing and look for a professional producer.
Childhood Memories:
Eleanor, like many young girls, had piano lessons because her parents believed that a musical education was as important as learning to read and write. Eleanor objected to practicing and exams but it was obvious from the start that playing the piano had a positive effect on her mood. It was also obvious from an early age that she could sing but performing in public was not something she was interested in right away.
TV Show – Doctor Who
Hobby – Horseriding
Food – Olives
 
Fear – the dark
 
People – Family, friends, Gwen Stefani from No Doubt
Defining moment – Discovering No Doubt (Gwen Stefani) and Fiona Apple and wanting to sing and perform
Schooling memories, chore or cherished?
Skipping rope, handball, my then best friend Hannah plus all the mean girls at school
From the hours of 9am to 5pm, what do you get up too?
Sleep, uni, study, music, music networking, eat, hanging out with the boyfriend, plus emailing a hell of a lot of people!
Where can people see you perform?
Not performing yet but it will probably be around inner Sydney such as the Hopetoun or the Annandale. You can buy Eleanor's debut album 'Prime' on iTunes.
For love or money?
For love definitely but you still need to live so I want to earn a decent income as well so I can continue with my love!
What future endeavors are in the pipeline?
Recording an album and touring internationally!
I have just started a new band with a guy called Fraser (guitar) called 'Cameras' and currently we have been recording some new tracks and rehearsing for some shows (I'll keep you updated as to when these will be). I am very excited with the new material that we're coming up with and I'll put some up as soon as it's ready!
We will hopefully be recording a full length album by the end of the year. We are still looking for a drummer so if you are a drummer living in Sydney or know somebody give us a yell.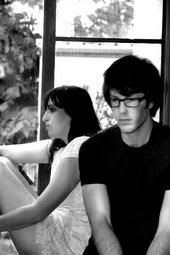 Where do you see yourself in 5 years?
Probably in New York, London or Sydney writing, performing and recording music!
If you could invite 3 people to chat over coffee, who would they be & why?
1. David Attenborough – because I love animals so much and because he just seems like a wonderful human being
2. Ricky Gervais – because he outdoes any comedian I know and because he seems like a nice, intelligent guy
3. Cate Blanchett  – because I am in total awe of her skill
Coffee or Tea?
Tea, but I am slowly being converted to coffee!
Tags: Australian Music, cameras, eleanor dunlop, interview