Ally Byrne's dream as a little girl was to be an "astronaut" or a "lady bus driver". She wrote to N.A.S.A. & they didn't reply. She didn't bother writing to the bus company! So Ally ended up in show biz! Ally Byrne is a Melbourne based Actor/Singer/Dancer. You can catch up with Ally here.
If you sign an autograph what do you write? And where do you call home?
"Lots of Love" Allison Byrne x & I'm from beautiful Melbourne.

In your own words, what do you do?
I'm a performer. I sing, dance and act. Acting is my number one passion though. I adore creating characters!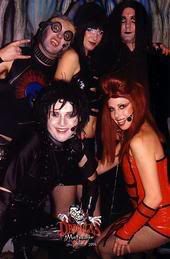 Childhood Memories:
TV Show – Gilligan's Island; Brady Bunch; Partridge Family; Mr. Ed & the Love Boat.
Hobby – Drawing & Roller Skating
Food – Lemon Chicken and Chocolate Mousse (my favorites…and still are!)
Fear – Spiders! Dark Alley ways
People – My best friends, my beautiful aunties and my Mum and Dad
Defining moment – Nothing from childhood has "defined" me.

Schooling memories, chore or cherished?
Cherished! I LOVED school
From the hours of 9am to 5pm, what do you get up too?
I'm usually asleep until 10:30am. I then get up, go for a run (up to 40mins), shop, audition, visit friends, then at 5pm I drive to my theatre, ready to do a show.

Where can people see you perform?
Dracula's Cabaret at the moment!
For love or money?
Both
What future endeavors are in the pipeline?
I have been auditioning for the Aussie soap "Neighbours" lately. I recently turned down 2 roles, due to a clash in my schedule. I had another screen test today…so fingers crossed. I just performed in "Picnic at Hanging Rock", a lovely play, and am going for a film role on Thurs!

Where do you see yourself in 5 years?
In the UK, hopefully working on the West End. I will be there with my musician boyfriend, Tommy Rando.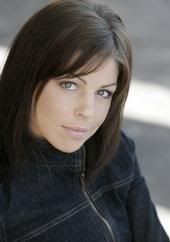 If you could invite 3 people to chat over coffee, who would they be & why?
Hmmmmmmmmm…Derryn Hinch (Melbourne radio presenter/journalist), the Dalai Lama and Hugh Grant! Yummy x

Coffee or Tea?
COFFEE!!!!!!!!!!!! (Extra hot skinny latte) Though I do love a good peppermint tea.