Two Flat Whites were lucky enough to recently catch up with DJ G Wizard for an interview. DJ G Wizard entered the world of turn-tables, late night parties & crowd rocking in 1994. Since then he has travelled the world, studied, produced, started his own studio & continues to thrill the masses. You can catch up with DJ G Wizard here.
If you sign an autograph what do you write? And where do you call home?
Just a simple DJ G-Wizard Tag, the year, and the words 'Thank you'. Home is Sydney Australia where I was born and raised!
In your own words, what do you do?
Dam… I'm not even sure anymore! In a nutshell, I'm a full time Pro Dj maintaining balance between traveling and doin my club dj sets across Australia. Working on my CD mix projects with Warner Music, being on air 3 days a week and as an audio engineer, along with running my recording studio on a day to day basis providing a top-notch recording and mastering service to Artists, major labels and major radio networks.
Childhood Memories:
TV Show – Welcome Back Cotter
Hobby – T-shirts and Sneakers – Buyin 'em, wearin 'em, collecting 'em
Food – Yum Cha
Fear – Fear of losing loved ones.
People – My Best Friend leaving for the army
Defining moment – Discovering Paul Newman's Ranch Dressing
Schooling memories, chore or cherished?
Chore – lets face it everyone hated school!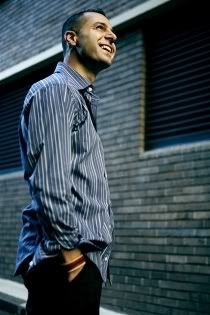 From the hours of 9am to 5pm, what do you get up to?
Wake up, quick shower and get to the studio by about 10.30. On a usual day i'll get in and spend an hour or so bouncing emails and checkin if any new music has been sent. You know, scoping the days to-do's before getting started.
After that I start working on my weekly load of radio ads that I produce for clients. From about 2 till evening I'm pre-recording my mixes for radio, liaising with my booking agents and promoters locking away my club shows and gigs, working with Warner music requesting and clearing the copyrights for material used on the current CD release.
And last but not least conceptualizing and programming the next CD release and lay down some recording!
Where can people see you perform?
I'm at ONE WORLD SPORT most Wednesdays and Friday nights! On the weekends I do a shit load of guest spots at TANK, V-BAR, SKY GARDEN, PUMP HOUSE, RED ROOM, QBH MELBOURNE, ROLLIN ROCK NOOSA, GLASS HOUSE, FANNYS NEWCASTLE, and RNB SUPERCLUBS across Australia. Check MYSPACE.COM/DJGWIZARD for current confirmed gigs and CD Tour dates.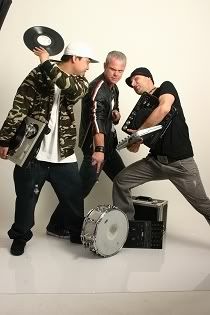 For love or money?
LOVE most definitely
What future endeavors are in the pipeline?
Getting my record label established and working on international collab projects. Can't say too much at this stage but O'seas is most likely to be on the cards with an international guest spot schedule….
Where do you see yourself in 5 years?
At the top of my game with all my ventures running themselves, havin a lil son who I can bounce on my knee in the studio, taking it easy living off royalty cheques and holidaying 6 months a year!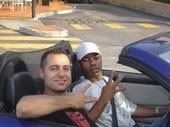 If you could invite 3 people to chat over coffee, who would they be & why?
George Bush and Two Hit Men…. Paint the picture!
Coffee or Tea?
Tea, no Milk